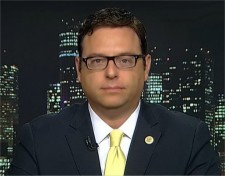 Leading Credit Union Online & Mobile Banking App Developer Chooses SnoopWall over leading competition for CU Network and Mobile App Security
Nashua, NH, April 10, 2017 (Newswire.com) - SnoopWall, Inc., the global leader in breach prevention, in partnership with the Connect is launching an aggressive campaign to help educate and protect Credit Unions and their customers against the latest threats with SnoopWall's AppSHIELD SDK - the world's first patented mobile security toolkit to defend against current and future threats without the need of daily updates, like the failing antivirus industry.
"Most threats get past the latest antivirus software and SnoopWall has figured out a way to defend mobile apps so that personally identifiable information (PII) stays safe within our Credit Union mobile app ecosphere," said Joe Long, Vice President, Connect.
"Most threats get past the latest antivirus software and SnoopWall has figured out a way to defend mobile apps so that personally identifiable information (PII) stays safe within our Credit Union mobile app ecosphere,"
"In addition, small to medium size enterprise (SME) credit unions and banks have become the #1 target of cyber criminals by way of ransomware, malware and insider threats.  We've solved the CU mobile app security dilemma in partnership with Connect and have a breach prevention offering, NetSHIELD, that defends against insider threats," said Gary S. Miliefsky, CEO of SnoopWall, Inc.
Gary Miliefsky will be speaking at the upcoming Connect Client Advisory Council meeting to discuss the latest threats against Credit Unions and how, together, Connect and SnoopWall are able to solve these problems.
About Gary Miliefsky​
Gary is the CEO of SnoopWall, Inc. and a co-inventor of the company's innovative breach prevention technologies. He is a cyber-security expert and a frequent invited guest on national and international media commenting on mobile privacy, cyber security, cyber crime and cyber terrorism, also covered in both Forbes and Fortune Magazines. He has been extremely active in the INFOSEC arena, he is an active member of Phi Beta Cyber Society (http://cybersecurityventures.com/phi-beta-cyber/), an organization dedicated to helping high school students become cyber security professionals and ethical hackers. He founded and remains the Executive Producer of Cyber Defense Magazine. Miliefsky is a Founding Member of the US Department of Homeland Security (http://www.DHS.gov), the National Information Security Group (http://www.NAISG.org) and the OVAL advisory board of MITRE responsible for the CVE Program (http://CVE.mitre.org). He also assisted the National Infrastructure Advisory Council (NIAC), which operates within the U.S. Department of Homeland Security, in their development of The National Strategy to Secure Cyberspace as well as the Center for the Study of Counter-Terrorism and Cyber Crime at Norwich University. Previously, Gary has been founder and/or inventor for technologies and corporations sold and licensed to Hexis Cyber, Intel/McAfee, IBM, Computer Associates and BlackBox Corporation. Gary is a member of ISC2.org and is a CISSP®. Learn more about him at http://www.snoopwall.com/media
About SnoopWall
​​SnoopWall is the world's first breach prevention security company delivering a suite of network, mobile and app security products as well as cloud-based services protecting all computing devices from prying eyes and new threats through patented counterveillance cloaking technology. SnoopWall secures mission critical and highly valuable confidential information behind firewalls with our award winning patented NetSHIELD appliances and with WinSHIELD on windows and MobileSHIELD on Google Android and Apple iOS mobile devices with next generation technology that detects and blocks all remote control, eavesdropping and spying. SnoopWall's software products and hardware appliances are all proudly made in the U.S.A.  Visit us at http://www.snoopwall.com and follow us on Twitter: @SnoopWallSecure.​
About Connect
Connect Financial Software Solutions was formed to engage in developing, operating and managing software solutions for our clients. We've grown to believe strongly that our optimized Digital Delivery Suite delivers the best balance between Member Experience, Security, Integration, and Flexibility. Connects Digital Delivery Solutions execute a seamless and elegantly consistent experience across all your member touch points.  To learn more, visit us online at: http://www.connectfss.com
Source: SnoopWall, Inc.
Media Contact:
Brittany Thomas
News & Experts
Tel: 727-443-7115 Ext: 221
brittany@newsandexperts.com
Source: SnoopWall, Inc.
Share: